2017 Alaska Cruise & Land Tour Siouxland Travel will once again be offering this amazing cruise and land tour the summer of 2017! This tour will include a relaxing […]
Planning a wedding is stressful enough, so let us lighten your burden by helping you plan a destination wedding or honeymoon.  As a travel agent, we know which destinations and resorts […]
Corporate travel comes in many different ways, whether it be one person or a group of 20 all coming from different areas, needing hotels, car rentals, or just airfare, we can […]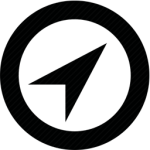 Rent a GPS!
Are you taking a road trip or flying to an unfamiliar city and worried about all the maps you need to print before you go?  Why waste your time doing that when you can rent a GPS from Siouxland Travel!  For only $5 a day you can avoid the worry and the hassle of printing off maps! Call Siouxland Travel today to reserve a GPS for your trip!

Flexible Getaways – Vacationing Together Made Easy!
Flexible Getaways make it easy for friends and family to get together for a vacation. They're ideal for small groups of 10 or more who want to vacation together at the same resort, yet need flexibility with their travel dates, flights, length of stay or who may be traveling from different cities. Plus, by booking a Flexible Getaway you can save up to $225 per booking!
Siouxland Travel & Tours is Accredited through: